Reginald S. Aloysius
London, United Kingdom
Born 1970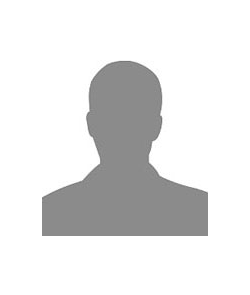 From 01 Sep-2020 To 07 Sep-2020

From 11 Jan-2022 To 18 Jan-2022
†
2005-2007 Kingston University, MA in Drawing
1994-1997 Ruskin School of Drawing and Fine Art, BFA Hons, Oxford University
†
Solo shows:
†
Small Works, The Noble Sage, London (2012)†
†
Space//Form, Breeze Block Gallery, Portland, Oregon, USA (2012)†
'New Work', Master Piper, London (2010)
†
†
Selected Group shows:
†
Wanderlust ,Reginald S Aloysius and Jane Ward , BEARSPACE Gallery London†(2012)
Brave New World, Art Projects @ London Art Fair, BEARSPACE Gallery (2012)
†
'Jerwood Drawing Prize', Jerwood Space, London††(selected byIwona Blazwick, Director, Whitechapel Gallery; Tim Marlow, writer, broadcaster and Director of Exhibitions, White Cube; and Rachel Whiteread, artist, Touring show) (2011)
'ING Discerning Eye Exhibition' (selected by Ossian Ward), Mall Galleries, London (2011)
†
'12months', Master Piper, London, UK (2010)
†
'Living Room', Pearl, Las Vegas, USA (2005)
'Visitors', The Third Floor, Brooklyn, NY, USA (2004)
'PART 1', Bermondsey Arches, London, UK (2002)
'Skin', The OXO Tower Gallery , London, UK (1999)
'Foreign Lands' The Cotman Gallery, Wimbledon, UK (1997)
'Vista', Wolfson Gallery, Oxford, UK (1997)
'House' Christ Church Picture Gallery (Biennale), Oxford, UK†(1996)
Reginald S Aloysius is a British Tamil Sri Lankan born in London and while initially beginning his studies in Economics and Politics at Manchester University it is this background that has informed his work exploring themes of globalisation, emigration, and destruction of tradition.†
Aloysius makes detailed graphite drawings of Indian Hindu temples coupled with a delicate use of paint creating an alluring relationship between drawing and painting. These drawings express an idea of place rather than a definition of space. There is a conceptual continuity in the work between the idea of drawing and the concept of making ones mark, of recording and inscribing ones subjectivity. They may also be seen as lines that threaten to turn the surety of national identity into the shifting, nomadic identity of transnational cultures. Through the exploration of the iconography of Sri Lankan and Southern Indian temples, Aloysius tries to investigate the social agency inherent to any cultural choice.

Aloysius travels extensively throughout Asia in particular India and Sri Lanka in order to document much of his source material. After graduating from The Ruskin School of Drawing and Fine Art, Oxford University Aloysius spent many years freelancing as an Art Technician working directly with artists across Europe before completing a Masters at Kingston University on a research based drawing programme.
Reginald S. Aloysius, a graduate of the Ruskin School of Drawing and Fine Art in Oxford, has his family origins in Sri Lanka. It is through this heritage that The Noble Sage came to find his work, his background being similar to that of the art gallerys Director, Jana Manuelpillai: I had been searching for a Sri Lankan Tamil artist whose work I could promote for nearly six years. As Regi was born in the UK like me I felt an immediate understanding of his second generational presence in the world, straddling two cultures, and the need to make ones art investigate being part of a changing world where beloved roots far away are being changed forever and yet ones own situation epitomises impending modernity and foreign transformation.††††
†
Aloysiuss practice explores themes of globalization, emigration, and the destruction of tradition - intentionally or otherwise - through development and modernisation. His process is crucial to these themes coming forth as significant as the finished artworks which are, in essence, detailed drawings of South Indian or Sri Lankan Hindu temples addressed with carvings of modernist architectural shapes and aircraft flight plans; a scarring that mirrors the irreparable change that an evolving society can have on ancient tradition.†
†
For each work, a MDF board is prepared with fifteen layers of white paint that are sanded down to create a smooth surface. Then onto this surface, delicate drawings are made with graphite pencil or through the clever removal of blocks of pencil work. The drawings show working temples rather than ruins. This is important to the artist. He is keen to show the work as a reflection of modernity and tradition in real time flux. As much as these temples could be romanticised as abandoned or isolated, emerging from jungle growth in a sentimentalised way, or else imagined to be a UNESCO heritage site, these spaces are fundamentally not. They are locations where tradition is making its own changes on a micro level, however always in relation to its own needs and never impinging on the world beyond.†
†
Temple gopuras also are painted white before being sanded down and perhaps coloured.††If we take the process in which these drawings are created as formulated according to tradition, then modernity enters like the metaphorical lines of a teachers pen through a students history essay, amending and destroying for growth. Lines arrive as vector-like routes over the top of the images, yet are in fact etched into the surface of the wooden support to various depths and widths. This we can perhaps take as the transformative nature of modernity appearing to be changing only the surface-superficial but actually burying deep into traditional culture to excavate from below also.†
†
The humbrol paint used to fill the grooves of these lines have different colours, widths and depths. White, thin lines nearly always come first and appear to resonate scaffolding of new buildings, the physical symbols of modern renovation. As such they often appear to perspectivally follow the direction or general shape of the temple architecture or else break with it but in a spatially predictable manner. The white thin lines suggest tensions and harmonies between the old and the new, between the architecture of ancient temples and modern skyscrapers, offices and apartments. These vertical, horizontal and diagonal lines have the quality of an architectural invasion attempting genetic visual modification to resolve the arabesques and curlicues of Dravidian architecture or the fractal chaos of the jungle.†
†
Yellow thicker, deeper lines land above, in sharp contrast as they have semi-elliptical movement. These lines are based on airline flight paths, mapped on to the drawings of the temples and on top of the ground level change and, in the process, radically scarring them. It is important to note that this act cannot be undone. If any of these scalpel-ed lines go wrong for the artist the work is over and must be restarted, the white layers of paint reapplied, the paint sanded down, the drawing re-drawn.†
†
Aloysius utilises commercial flight paths as they are migratory routes and therefore symbolic of diasporic routes of contemporary Tamil people and culture. As such, in every work, the artist himself is caught in the displacement of these particular lines that fly over the image, breaking continuity, escaping the stability of tradition. Indeed The Noble Sage Director is too: I find Regis work very moving as it sums up the collision I feel myself. The aerial lines that fly over the temples and the modern scaffolding, connect these temples on the other side of the world with our homes here. They make us responsible for and meaningful to the change. As a young Tamil man living here I feel this even more so when I look at Regis work. This is my culture that is being revised. As much as Aloysiuss works are concerned with the negative attributes of globalisation, they can also be read as simple truths. The lines, the artist agrees, can be related to the shifting, nomadic identity of transnational cultures, to sonic lines of noise from the planes or building machinery or else related to the movement lines of planes in the sky.†
†
Aloysius says that through his art he tries to investigate the social agency inherent to any cultural choice, the daily decisions about what traditions we should keep, adapt or (perhaps) drop entirely. The migrant, and, in particular, the children of migrants, who are further removed from their parents nation of birth, must confront this furious pace of change of the modern world. In this exhibition of his most recent work, realistically irregular pottu or bindi blotches of paint, representing major points of Tamil diaspora migration (from Mumbai to Dusseldorf), occur inharmoniously with reconstituted bits of dried paint from his palette applied with varnish to the finished surface. To the artist, this micro-process is emblematic of cultural fragmentation and re-configuration in a new location. In a handful of works, even gold leaf is introduced, again jarring with everything else purposefully, used to outline the shape and structure of industrial cranes. All in all, Aloysius work fights every concept of the picture perfect idea of the Hindu Temple. The artist instead shows all his location to be sites of struggle and sights of investigation for his Western audience mirrored by his own arduous process.†††