K.M. Adimoolam
Chennai, India
(1938 - 2008)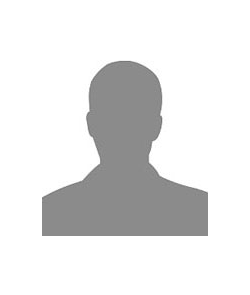 From 11 Jan-2022 To 18 Jan-2022

From 14 Jul-2023 To 23 Jul-2023
Studied at the Government College of Arts & Crafts, Chennai (1960-66)
Selected Solo Exhibitions
Berkeley Square Gallery, Mayfair, London (2005); Crimson Art Resource with Windsor Sheraton, Bangalore (2003); Art Heritage, New Delhi (2000); 'Retrospective Exhibition of Drawings (1962-96)', Values Art Foundation, Chennai (1997); 'Gandhiji in Postcard', touring exhibition in India (1995); Exhibition presented by British Council, Chennai (1994); Crimson Art Gallery, Bangalore (1993); Jehangir Art Gallery, Bombay (1987)
Selected Group Exhibitions
'Chennai Excite', The Noble Sage, London (2006); 'Expressions: The Art Within - an exhibition of paintings by contemporary artists', Kasthuri Srinivasan Art Gallery, Coimbatoire, (2005); Forum Art Gallery (2003);Major Exhibition of Indian and Korean artists, Korea (2003); 'Landscapes', Art Motif, New Delhi (2002); Jehangir Art Gallery (2001); Six Indian Artists, Maya Gallery, London (1999); 'Major Trends' Show, Lalit Kala Akademi, New Delhi (1997); May Gallery, Hong Kong, China (1995); Sarala's Art Centre, Tokyo, Japan (1995)
K. M. Adimoolam died on January 15, 2008 in Chennai
Selected Collections
National Gallery of Modern Art, New Delhi; National Art Gallery, Chennai; Gandhi Museum, Chennai; Walk-in-Gallery, Singapore; Hong Kong Bank, Chennai
Selected Bibliography
Between the Lines: Drawings by K. M. Adimoolam (1962-1996) by Lakshmy Venkatraman, Values Art Foundation, Chennai, 1997; K. M. Adimoolam: The Trigonometry of the Universe by Marta Jakimowicz-Karle, Art Heritage, New Delhi, 2000; Adimoolam by Ashrafi S. Bhagat, Chennai, 2003; The Art of Adimoolam by Gayatri Singha, Mapin Publishing, India, 2005; Southern Axis - A Selection of Contemporary Art of Southern India, edited by Meena Dadha, Mukti, 2005; The Southern Accent: An Introduction to the Art and Artists of Tamil Nadu, by A.S. Raman; Tamil Nadu Ovia Nunkalai Kuzhu, Chennai
"Child or middle-aged man, my heart and mind are filled with nature, at every moment. It is a wonderful experience; this love and awe that provoke my ever creative and anxious mind to penetrate the reality that lies beyond our vista. Thus, my canvases mirror my mind's journey through Nature - not as realistic landscapes or seascapes but planes of colours creating an esoteric aura on a transcendental level. For two decades, my concept has been evolving unilaterally with mere technical innovation and a different exploitation of hues.
A key artist of the Indian contemporary art movement of the south, K.M. Adimoolam was awarded great success throughout his career due to his unmatched draughtsmanship and emotive abstract paintings. When describing Adimoolam one instinctively is moved to begin (how he began) with his love of line and imaginative figurative imagery. His early drawings of Mahatma Gandhi are superb illustrations of a life of intelligence, humility, kindness and otherworldly faith in all that is good in humanity. They are also testament to Adimoolam's great descriptive skill with pen and ink. Indian contemporary art has many artists that found a descriptive line of their own. One need only mention M.F. Hussain, F.N. Souza, A.P. Santhanaraj, Jatin Das and Jogen Chowdhury to mention just a few such artists. Adimoolam is very much part of this celebrated group of artists both in his idiosyncratic line and interesting choice of subject matter. His monochrome figurative pen drawings have seen a broad spectrum of significant subjects: from the enigmatic stature of past Indian royalty, kings and maharajas during colonial times, through to the inspiration of Christian narratives, scenes of everyday life on the streets of Chennai and the mythic-religious figures of Tamil Nadu terracotta sculpture and temple wall paintings. Every drawing has the finish of a master draughtsman - one reminiscent of no less than Raoul Dufy, Salvador Dalí and Pablo Picasso. His precise crosshatching (or else his light fluid linear working) is weighed elegantly against an often dramatic compositional design and understanding of his subject.
Next to this figurative body of work are Adimoolam's powerful abstract paintings. Interestingly, his experiments in abstraction date back to the mid-1970s where his figurative drawings gave way to a series of semi-abstract monochrome works titled Space. Depicted in this series were conceptions of dynamic forms flying over the earth or merging into heavy structures of seemingly transcendental meaning. This series appears to have inspired his early oil paintings where, again, partially hidden masses float across the surface of the canvas. Other series of paintings followed, Mystic Land, Reflex and Nature, Adimoolams stylistic idiom becoming increasingly more abstract and having an effect more subtly in tune with the viewers senses all the while. His canvases became increasingly concerned with capturing, as he puts it, his own minds journey through Nature. Rather than seeing nature from a realistic perspective, as a land or seascape, with a horizon or in detail close up, Adimoolam sought to interpret the essence of nature in its totality by passing through it in planes of colours thus creating what he calls an esoteric aura on a transcendental level.Adimoolams colourful oil canvases that flew from his studio in the years leading up to his death in 2008, were no more experiments but unequivocal proof of an artist that has entirely found the harmonies of colour that resonate his joy and perception of the inner prism of nature. They spoke of Adimoolams profound inspiration, infinite buoyancy and passionate love of his own creativity.