Jogen Chowdhury
Santiniketan, India
Born 1939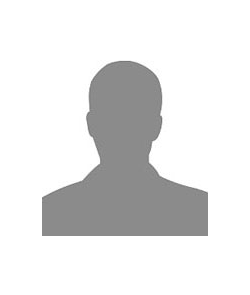 There are no exhibitions for this artist
During all these years, man and life, their complex co-existence, are the central concerns of my work. I am also sometime fascinated by Natures organic qualities, its design and rhythmic construction. People continue to be the dominating influence in my work. For the last few years, I have been deeply disturbed with the mans brutality upon man, in Iraq, in U.S.A., in Russia, in U.K. or in India. Religious and racial riots in Gujarat, bombing and destruction by one country on another country, terrorist attacks on helpless children in Russia, or on the innocent public in other parts of the world, torture of Iraqi prisoners in Abu Gharib Jail and political killings in the village of Bengal, or other parts of India, torture and rape of women and young girls, have all affected me deeply. This suppressed humanity makes me alert, sad and disturbed. The present turmoil has affected me as a human being and is directly reflected in my art.
A world-famous leading name of contemporary Indian art, Chowdhury was born in Daharpara Village in the Faridpur district of Bangladesh in 1939. His father, Pramatha Nath Chowdhury, was a Brahmin zamindar and, along with his mother, had a deep interest in art which served the young mind of Jogen Chowdhury well. Pramatha Nath was interested in Hindu mythological incidents and characters painting several mythological scenes from the village theatres and sculpting various Hindu deities. Jogen's mother was an expert in Alpana drawings, a traditional folk art of Bengal. Just before partition Jogen along with his father came to Calcutta, the rest of the family joining them in 1948. The family stayed at his uncle's quarter, a safe haven where Jogen created his first painting on the wall. Jogen was admitted to the Government College of Art & Craft in Kolkata in 1955 and graduated in 1960. His first job was as anart teacher in a school in Howrah. After two years in 1962, he was employed as Designer in the Handloom Board, Calcutta.
Today Jogen Chowdhury is an eminent Indian maestro and considered a significant painter of 21st century India. He has had an immense impact on young aspiring artists of India. Jogen Chowdhury developed his individual style after his return from Paris where he studied for two years. His most famous paintings are in ink, watercolour and pastel. His lines hold a tactile characteristic which is a key element of the art of the artist. They are often unbroken inspired by Kalighat pat tradition. Whereas Jamini Roy drew on this tradition for its style, Chowdhury utilises the tradition to suggest character and personality. His line is one that combines humour and sardonic wit. Characters often require a smirk from the viewer to further activate them; they are full of vaudeville humour. By careful distortion of the form he imparts the air of caricature in his figures, one that is familiar rather than distant. Acrobat (2002) is a good example of this. The wide smile of the performer is made ludicrous by his nudity. His walk backwards on his hands and feet likewise looks slapstick, a parody of the seriousness of modern life. Chowdhury characters such as these are fascinating as they are rarely placed in a distinct surrounding. It is as if they could be everywhere and anywhere in our world. Works such as this seemingly ridiculing our human drama have a dark core inspired by the traumatic experiences of partition, dislocation and isolation. Chowdhurys works can often be social and political comments; he either protests or sublimates the injuries to or of the human condition.