Shanti Panchal
London, United Kingdom
Born 1951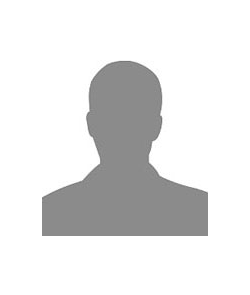 There are no exhibitions for this artist
The world is a stage where each one of us has a role to play. Here on this stage we are destined with a purpose. There is an entry and an exit. Many great people have experienced this concept and have realised the ultimate truth which is, ironically, so personal. And this personal journey of self-discovery through the obscured events of our lives allows us to see beyond the realities that confront us every day. Often the events of my life compel me to paint that which is not visible. One drifts between the real and the unreal: the real becomes unreal and the unreal becomes real. This escape and shifting of focus is the essence of survival.
During my early years in London, and while travelling to Europe and America, I observed that, historically, the potentials of watercolour had not been explored to the same extent as those of oil and acrylic. Watercolour paintings were too limited to pretty flowers and sweet landscapes. It was a very frustrating experience. I was not prepared to accept the conventional limits of the medium.
I started working obsessively, even to the point of damage, from I2'x6' canvas to I2"x6" paper. To achieve depth, the colour has to penetrate the paper. I do not mix colours on a palette but directly on the paper itself. Through the process of hammering and scraping the surface, shifting images and ideas, working and reworking, my success and failure have become an integral part of the painting. I use layers and layers of colour - layers and layers of life's experiences injecting into the very fibre of my existence, so ecstatic and at the same time so suicidal.
The earthen colours of my palette relate to my early years spent in a village in Gujurat, western India. It is strange but through these experiences I found myself inspired to develop a very personal visual language. In my paintings of the family in which I grew up, where western notions of privacy were absent, the characters manage to create their own inner space and the very lack of privacy often highlights their essential loneliness.
So often nowadays you hear the words, "Painting is dead!" This notion has continued since 1839 when photography was invented, and it goes on even at the close of the millennium. Painting for me is not only alive but also uniquely valid. It makes me work even harder. There will be the same debate at the end of the 2ist century. Painting is supremely suited to the depiction of human nature responding to the world around us and the cosmic forces beyond our reasoning.
Form and colour are executed with pleasure and passion, reaching beyond human conditions; and yet so many contemporary artists strive for tactical coldness, a machine-made quality in their work which springs from an insecure base in the world of material reality.
I seek spiritual vision and values through my work; and although the mystical and spiritual vision of El Greco and William Blake move me immensely, my own understanding and interior vision is firmly rooted in my Hindu sensibility.
- Shanti Panchal in Setting Sun (1997)
Shanti Panchal is a leading London-based Indian artist with an international reputation. He has won the 1991 National Portrait Gallery/BP Portrait Award, was Artist-in-Residence at the National Gallery in London in 1994, and was a 2003 nominee for the UK Asian Achievers Awards. Executing only a few pictures each year, Panchal's fascinating and monumental watercolours successfully unite an Indian spirit with western form, creating a timeless quality with universal appeal. Images, colours and surfaces create simple yet powerful relationships and can be enjoyed for both visual quality and narrative content. Born in 1951 in Mesar in the state of Gujarat, Shanti Panchal studied art at the JJ School of Art in Mumbai where he also worked on a fellowship for a year before taking on a teaching assignment at Sophia College Polytechnic in the city. Further study at the Byam Shaw School of Art in London on a British Council Scholarship directed his future track that included a stint as artist-in-residence at the British Museum in London. In 1978 he decided to settle finally in London and continue his artistic career.
For twenty five years Panchal has worked solely in watercolour, but has pushed beyond its traditional limits to a new 21st century approach. His method is laborious: after outlining the composition in pencil he builds up more than a dozen layers of colour wash. Single works can take months to complete. Starting with a small format in the early years (due to a shortage of studio space) he has turned more and more to larger sizes, some stretching to an imposing scale. His paper too has become thicker (600 grams weight), almost as thick as leather. The painter mixes colour on the paper itself, using a flat oil painting brush, removing, re-mixing and blotting as he goes along. "A great deal of saturation thus takes place", says Panchal who builds his layered depths (often as many as 12deep) in the manner of a meditative exercise. "Only this paper can take this kind of hammering", adds the artist who creates atmospheres of veiled luminosity to produce his Giotto-esque, fresco-like finish. Shanti Panchal's distinctive, subtly coloured compositions are immediately recognisable and deceptively easy to assimilate. But the paintings warrant a viewing as concentrated as the work that goes into their production. Their message lies not on the surface, not in a quick reading of their figure compositions and firmly drawn figures and suspended narrative, but in the spaces between the figures, and in the intensity and depth of colour. The artist often integrates issues of displacement and alienation into his works through the creation of surroundings, though firmly grounded and realistic, seeming distant from human subjects. Qualified to tackle the complex sensibilities of a life lived between two cultures, Panchals works are a sentient presentation of the migrant experience with its sense of alienation, loneliness, uprootment and understanding of imagined homelands re-invented from memory and desire.