S. Dhanapal
Chennai, India
(1919 - 2000)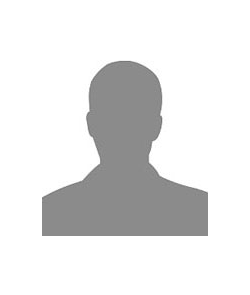 There are no exhibitions for this artist
Professor Dhanapal A guru, a father and a very good friend
By K M Adimoolam
It was December 1959 when I was first introduced as a young artist to Professor Dhanapal. After looking at my early line drawings, he said This boy has good talent, he must cultivate it by joining an arts college. Those words are still ringing in my ears. I joined the College and accepted him as my guru. During those formative days, he would encourage me by praising my drawings. He made me study the works of some of the great Western masters like Picasso and encouraged me to practice drawing like them. There are so many artists like me who joined the college with his blessing, learnt under him and who have become very successful in future years.
In those days, there were two places where the teachers and students of the College gathered regularly. I could even refer to them as their places of pilgrimage. One was the College and the other was Dhanapals home in Madras. Students would gather there frequently. It was clear to everyone that Dhanapal had devoted his entire life for the advancement of art and the progression of his students.
Professor always treated me like one of his children. That mutual affection never ceased between us. While all the students treated him with respect as a great master in drawing, painting and sculpture, he saw himself as an enthusiastic youngster among them and a friend of every one of them. Wherever he was, there was passion and laughter.
Since 1940, to the day he retired as the Principal of the College in 1977, he served the contemporary art movement in numerous ways. In those days, along with Chowdury and Panniker, it was Dhanapals name that was talked about in art circles. I can confidently say that he was loved by his students and art enthusiasts most out of the three. This was because he dedicated his life to art and the welfare of his fellow artists far more than anyone. Without doubt, I see his contribution to the history of South Indian Modern art as greater than any other.
Every which way you look, Dhanapal was a legend. Sadly, he rejoined nature at the age of 81 years. I am grateful that I lived at the same time in which he lived. I am especially privileged to have enjoyed his enlightening presence in my life as a guru, a father and a very dear friend for over 40 years.
The Noble Sage is proud to have had the first major solo exhibition of the late master S. Dhanapal outside of India. The ten works in the collection, treasures of The Noble Sage, are drawn from the 52 drawings and paintings that made up the exhibition. These were in turn drawn from his eldest sons and daughters private collection, spanning from the 1940s through to the year of his death, 2000 -six decades of work. Within this artistic journey from Indian independence to modern times, the works recite the history of the Dravidian artists and their struggle to find their own artistic idiom; from the last ambers of British colonialism defining in their fading light the Indian artistic identity through to the rise of an ever-strengthening Indian modernism by the 1990s. Dhanapals private draughtsmanship, like his sculpture, are unequivocal jewels created by a masterly artist as well as treasures of history created by India itself.
For the pyramid of South Indian modern and contemporary art, there is little contestation as to who those artists are that make up the pinnacle of the pyramid those forward-thinking artists that South Indian modernism at one time relied upon to galvanise its movement toward a future artistic multiplicity and a bolstered sense of identity. The further we look to the top of this pyramid, the more we are drawn to one particular dominant institution - the Madras College of Art and Crafts, the oldest art institution in India, situated in the state of Tamil Nadu. This institution was initiated by the British in 1850 primarily for the propulsion of artisan art, linking it to regional rural craft industries. In 1929, it took a dramatic turn with the appointment of Prof. D.P. Roy Chowdhury, the first Indian principal of the College. Chowdury is often described as the first revolutionary as he reviewed the college and re-established it as a place for the education of fine art. Although Chowdhury was a crucial beginning, it was his first line of command in the College that are most known for their contribution to South Indian art - the eminent K.C.S. Panniker and his colleague in arms, S. Dhanapal. Between these two significant Southern artists -the next two principals of the College - that the Modern art movement of the South was born.
Panniker, a year older than Dhanapal, though in the same year at College, was the first of the pair to become the Colleges principal and thus led the initiation of the Madras Art Movement. Panniker was the great outspoken scholar who actively pushed the idea of amore Nativist route a modern art inspired by religious/folkloric artisan imagery, iconography and symbology. He saw the quiet and gentle Dhanapal as a trusted friend and ally who shared the same passion as he. Dhanapal enjoyed a much longer career as an artist compared to Panniker and had the body of work to prove it. Panniker thus had great respect for his colleague and relied upon him greatly in his work as principal and artist-activist. Between them, they re-evaluated the colleges structure to create a fruitful future for Southern artists, one that is very much enjoyed today. Dhanapal could turn his hand to anything and make art of it he had a creativity about him that was in the spirit of those everyday people that forged the imagery that Nativism drew from. He represented the artists artist and for this reason is fondly remembered and admired by those that had the fortune of learning from him. Artists synonymous with the best of Indian contemporary art - A.P. Santhanaraj, L. Munuswamy, Paritosh Sen, K.M. Adimoolam, C.J.A. Doss and R.B. Bhaskaran to name a few.
These ten works tell of Dhanapals personal progression as an artist during this time of great artistic shift. His changing styles and choice of content are symptomatic of the many artistic influences and pressures that were upon him and other artists of the time. Throughout his career we see clearly the heavy impact of colonialism on Indian artistic identity in the emphasis on British academic naturalism. Works such as Plantain Trees (1947), Palace (1945) and Palm Trees (1948) demonstrate the link to the Bengal School and their European-inspired style of teaching. Likewise, one perceives the influence of Orientalism in works such as Crow (1945) and Monkey (1950). Japanese and Chinese techniques of painting at this time were very much in vogue in the West and this had repercussions for the Madras College. During all these conflicting pressures and influences, Dhanapal seems most at ease in pieces that reflected his own environment and artistic life as an Indian artist. Works such as Tampura Player (1948) and Dancers (1948) are reflections of the magnetism he felt toward the art of his ancestors visible in temples throughout Tamil Nadu.
By the 1980s, Dhanapal was experimenting widely with rural symbols, icons and characters. This we see in two beautiful works -Ravana (1988) and Andal (1990) both celebrations of the native art he saw around him. From the late 80s, his abstract experiments were in full swing. In pieces such as Line Drawing (1998) and his numerous studies for sculpture we see an artist translating the art that he adored in temples, villages and homes (through the prism of European artists such as Henry Moore) to arrive at new abstract concepts and renderings. His experiments were truly exploratory, particularly his ink drawings from the last two years of his life. They show an artist that had broken free from his chains of interdependence and conformity and found his own artistic expression.