Premalatha Seshadri
Chennai, India
Born 1947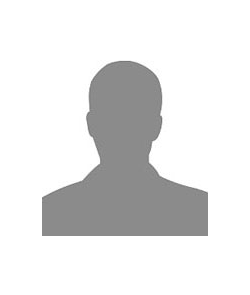 From 01 May-2016 To 12 Jun-2016

From 16 Jun-2016 To 19 Jun-2016

From 28 Jul-2016 To 08 Sep-2016

From 16 Feb-2017 To 19 Feb-2017

From 11 May-2017 To 14 May-2017
Trained at the College of Arts and Crafts, Chennai (1967-70); Mysore State Lalit Kala Akademi Award (1969); Alliance Françoise de Bangalore Award(1971); Department of Culture, Government of India, Fellowship for Painting (1983-5); British Council Visitor (1986); Travelled as British Council Scholar to Hornsey College of Arts, Middlesex University, London (1978-9); Department of Culture, Government of India, Fellowship for Painting (1990-1); Nominated to Executive Body of Association of British Scholars, Chennai (2008)
SOLO EXHIBITIONS
Premalatha Seshadri, Decade of the 1990s: Birds of the Cauvery, presented by the British Council Division and Association of British Scholars, Chennai Chapter and Forum Art Gallery, Chennai (2004); Time and Space Gallery, Bangalore (2000 & 1999); Cymroza Art Gallery, Mumbai (1992); The Gallery, Chennai (1990); ALFACS Galleries, New Delhi (1989); Max Mueller Bhavan, Mumbai (1988); The British Council Division, Chennai (1989); Jehangir Art Gallery, Mumbai (1986); Alliance Francaise de Bangalore, Bangalore & Chennai (1980-3); High Commission of India, India House, London (1979); Max Mueller Bhavan, Chennai (1978); Taj Art Gallery, Mumbai (1977); Alliance Francaise de Bangalore, Bangalore Foreign Languages Department of Indian, Institute of Science, Bangalore, Varma Art Gallery, Bangalore (1972)
GROUP SHOWS
Figuration from India, Sri Lanka and Pakistan, The Noble Sage Art Gallery, London (2011);Group show organized by PPA Association, Cholamandal Artists Village, Chennai (2011); The Hindu Newspaper & Gallery Sri Parvati, Chennai (2011);Chennai Art Summit, Sri Parvati Gallery, Chennai (2011); Art Museum of Chianciano Terme Biennale, Tuscany, Italy (2011); Cholamandal Art Gallery, Chennai (2010); Group Show, ASC of British Scholars, Chennai Chapter & British Council (2010); Group Show, Gowry Art Institute, Trivandrum, Kerala(2010); Progressive Painter Association, Cholamandal Artists Village, Chennai (2009); Kasturi Srinivasan Art Gallery, Coimbatore (2009); DEVI, Apparao Galleries, Chennai (2009); Apparao Galleries, Trimeni Kala Sangam, New Delhi & Chennai (2008); National Museum of Women in the Arts, Chennai (2007);The Women Artists, Gallery Sri Parvati, Chennai (2007); Progressive Painters Asc, Artworld Gallery, Chennai (2007);The Madras Canvas, Forum Art Gallery (2007); The Secret Garden, Triveni Kala Sangam, New Delhi, Apparao Galleries, Chennai & Mumbai (2006); Time& Space Gallery, Bangalore (2003); Apparao Galleries, Mumbai & Delhi (2003); Minaz Art Gallery, Hyderabad (2003); Of Gods, Goddesses & Birds,Lakshana Art Gallery, Hyderabad (2002); Woman Artists of India,  Artworld Gallery, Chennai (2002); MERE  for Gujarat Quake Relief Authority, Apparao Galleries (2001); Homage to Dhanapal, Organized by Lalit Kala Akademi, Chennai (2001); Time & Space Gallery, Bangalore (1999); Vinyasa Art Gallery, Chennai (1999); Artworld Gallery, Chennai (1998); Time and Space Gallery, Bangalore (1998); Apparao Galleries & ANZ Grindlays Bank, Chennai (1998);The Easel Gallery & Apparao Galleries, Chennai (1997); Cymroza Art Gallery, Mumbai (1997); The Easel Gallery, Chennai (1996); Kala Mela, Bangalore(1995); Drawings in Black & White, The Gallery, Chennai (1992); Contemporary Print Making, Festival of India, San Diego State University, USA (1985);Contemporary Miniatures Exhibition, Chennai & Cochin (1985); Over Here and Over There, British Council Division, Chennai (1984); Kala Mela, Delhi(1982); Four Indian Artists, British Council Division, Chennai (1981); Degree Exhibition, Hornsey College of Art, Middlesex University, London (1979); AllIndia Womens Annual Exhibition, Mumbai (1975); National Exhibitions of Paintings, Ernakulam, Madras State Lalit Kala Akademi, Chennai (1969);Hyderabad Art Society, Hyderabad & Young Artists and Writers League, Delhi (1969); Mysore Pradesh Chitra Kala Parishath, Bangalore (1969); Chitralekha Film Society, Trivandrum (1969); V.I.T. Centre, Bangalore (1968)
I do not have any political message to offer through my work! A balance of colour is what I strive for. I believe that drawing and calligraphic development are very important, as a result of which I have been able to control my compositions through a disciplined methodology. 
I feel a sort of spiritual thing about their flight for we cannot from the plane of earth as they do. They are part of the rhythm of nature which they belong to, which humans dont understand.  
Near Cholamandal Artist Village lives one of the most important senior female artists of Tamil Nadu, Premalatha Seshadri. A student of the maestro of the south, K.C.S. Panniker, Seshadris work has, through its differentiation, defined the contours of the Madras Movement of the early 1960s. Disinterested in Tamil Nadus rich Dravidian Hindu artistic heritage, and therefore flying in the face of much of Pannikers teaching, her art only has its driving line in common with other artists in Chennai such as A.P. Santhanaraj, L. Munuswamy and R.B. Bhaskaran. However her employment of this line is quite different. Seshadri has for many decades been inspired by the simplicity and truthfulness of Zen poetry and literature and applied this thinking to her line and her content. Much to our surprise perhaps, Zen Buddhism was founded by a South Indian Tamil Buddhist sage, Bodhidharma. The word itself has Japanese and Chinese associations though these also lead us back to a Sanskrit derivation meaning meditation or a meditative state. The South Indian Pallava prince-turned-monk, Bodhidharma, came to China during the rise of Tamil Buddhism in South India to teach a special transmission outside scriptures, not founded on words or letters. This idea is important in relation to Seshadris art. It can be understood as both a renunciation of theory, the Nativist words of Panniker doctrine, in favour of a more discreet, refined approach to her art-making, as well as a need to perhaps arrive at the same end of finding a truly Tamil artform through an unconventional pathway such as the little-known and unexpected starts of Zen Buddhism.
The content that Seshadri uses as a vehicle for her exploration of an alternate Tamil form is also unexpected. She chooses the subject of birds, unclassifiable for the most part, anonymous and homogenous, as her focus of interest for the last decade. The birds, made up of a selection of minimalist, seemingly unrelated movements of pen, brush, marker and crayon movements in subtly different colours, give the birds either an over-sentimentalised character (where they are very much birds to be admired and cooed over) or else a stand-offish, uprightness (where they are anthropomorphically transformed into English gentry or certainly members of the upper classes of Colonial India). It is interesting that these are the two poles: Human aristocratic pretension and ill communication or else idealised animal behaviour. There is no mid-point for us to see ourselves in these works. We either idealise life or relate to it by its alienation. Perhaps by showing us these two poles, the artist is subtly showing us the way? Perhaps this is her special transmission: that our appreciation of her work either for its utopian element or for its unattractively human features is to avert our eyes to imperfection and to concentrate on pretension and posturing over honesty and truth Either way, there is a humility and refinement to Seshadris art that is lucid. This is both because of her very specific choice of medium, her individualised lines or marks, and her equally calculated choice of support whether it be thick even white paper or thin, transparent rice paper with a rough edge. Each work seems highly-conceptualised, far from accidental, meticulous, yet has the airiness of chance and ease engrained. They do seem to speak of a deeper truth where life becomes easier and less unpredictable. The artist says of them: I feel a sort of spiritual thing about their flight for we cannot from the plane of earth as they do. They are part of the rhythm of nature which they belong to, which humans dont understand.