Neeta Gajam
Bombay, India
Born 1974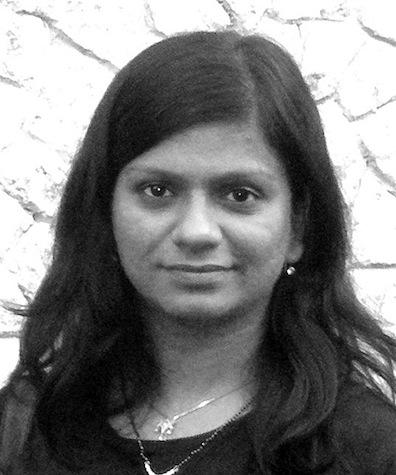 There are no exhibitions for this artist
Bachelor of Fine Arts specialising in painting acquired, University of Mumbai (1996); Ceramic and Pottery course completed at L.S. Raheja School of Art & Architecture (1998); Indian Aesthetics and History of Art Diploma, University of Mumbai (2002)
Selected Solo Exhibitions
'The Tributaries' Solo Project & Site Specific Work, The Loft, Mumbai 'THE EYE, Triveni Kala Sangam, presented by Sharan Apparao Galleries, New Delhi (2007); Recent Works, Sharan Apparao Galleries, Chennai (2007); Seed Infinite, Museum Art Gallery, Mumbai (2006); Recent Works: 2001-2005, Museum Art Gallery, Mumbai (2005)
Selected Group Exhibitions
She, India, The Noble Sage, London (2007); Secret Garden, Sharan Apparao Art Galleries, Mumbai, Delhi and Chennai (2007); Asian Cultural Centre, New York (2006); Kitab Mahal, Mumbai (2006);Water, Cymroza Art Gallery, Mumbai (2006); Summer Rites, Gallery Beyond, Mumbai (2006); Indo-Italian Chambers of Commerce and Industry International Exhibitions, Mumbai & Milan (2005); Ideas and Images, National Gallery of Modern Art, Mumbai (2004); SPHOTE: A Creative Protest Against Terror, Habitat Art Foundation, New Delhi (2003); Annual Show, Birla Academy of Art & Culture, Calcutta (1999); Son-et-Lumiere Gallery, Mumbai (1996-7); Nehru Centre Gallery, Mumbai (1997); Pradarshak Art Gallery, Mumbai (1995)
I believe red is the colour of veins and arteries; veins and arteries are like roots and branches of a tree. Red is the energy within. It is the colour of growth moving into every part of the body. I like to distinguish between a human body and organic nature, from pod to sprout and tree to blossom.
My work reflects the dichotomy between seeing and thinking, between perceiving and reasoning, as also a perceptual response to emptiness and fullness
A rising artist in the Mumbai art world, Gajams art is very much a celebration of the process of germination: from pod to sprout, tree to blossom. Gajam is interested in this process as a symbol of broader themes: human growth, motherhood, completeness as a woman etc. In the widest sense, Gajam is vested in the elements that envelope us the natural world as much as our parentage, our shelter, the food we eat, our inspirations and influences. These elements are our guardians watching over us, its seedlings, lending each of us the potential to develop as human beings. Gajam titled this series of works Seed Infinite: again a reference to the continual growth of a human being, the dissemination of our children and their childrens children, and, lastly, the eternal connectivity of life and death in the circle of life. The series is executed largely in red watercolour allowing a sensitivity to explore the potential to interpret the seen and the unseen. Her art is best described as symbolist as it draws links between natures imagery and the subtle emotions of the artist: for example a distorted natural element, like a warped tree, roots for instance, could suggest existence and permanence. Repetition of imagery, such as a root sprouting, enables Gajam to further investigate a closely-related, very specific thought and make it evocative and strong for the viewer. While colour delights the eye, her forms are brooding and loaded with potency. Some of the delicate brushstrokes conjure up the sensation of blood vessels or fibrous brain tissues, fragile and yet crucial to life. Other forms remind us of underwater jellyfish in their caught-in-motion appearance. The transience and alienation of her generation compared to that of her parents is a key theme for Gajam -no doubt encoded into such pictorial movement. Our dialogue with each piece is as quiet and contemplative as the work itself. This is what makes Gajams work stand out: it feels like so much is being shared with us, like we are being given her diary and asked to read out loud.