Jagath Weerasinghe
Colombo, Sri Lanka
Born 1954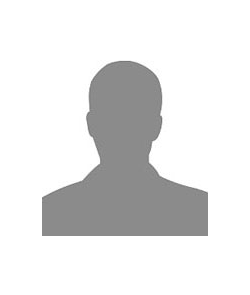 From 07 Nov-2007 To 30 Nov-2007

From 31 Jan-2018 To 03 Feb-2018

From 01 Apr-2020 To 30 Apr-2020
Acquired Bachelor of Fine Arts at University of Kelaniya in 1981 and a Masters at The American University, Washington DC, in 1990; Currently Senior Lecturer in Art History, Archaeology and Conservation at the University of Kelaniya.
Selected Solo Exhibitions
Red Dot Gallery, Colombo (2007);  Celestial Underwear, Phinomenal Space, Colombo (2005)
Selected Group Exhibitions
Sri Lankan Contemporaries, The Noble Sage Art Gallery, London (2007); Singapore Biennale Exhibition, Singapore (2006); Private Drawings, Thambapani Gallery, Colombo (2004); 'Your Hair, My Eyes and Confused Narratives', Paradise Road Galleries, Colombo (2003); A Preface to Anxiety, VAFA Gallery, Colombo (2003); Arts South Asia Show, Liverpool University Gallery, Liverpool (2002); Asia-Pacific Triennial, Queensland Gallery, Queensland, Australia (1999); Recent Works, Heritage Gallery, Colombo (1997); Fourth Asian Art Show, Fukuoka Asian Art Museum, Japan (1994); 'New Approaches in Contemporary Sri Lankan Art, National Art Gallery, Colombo (1994)
Jagath Weerasinghe is the leader of the underground art movement that rebels against the status quo and is unafraid to question and even attack the institutions that run Sri Lanka. At 53 years of age, having painted for more than 35 years, Weerasinghe is still as fervent as ever in his beliefs. He positions himself entirely opposed to the work of the majority of Sri Lankan artists who paint pretty pictures for a wealthy minoritys enjoyment. He has always been concerned with social issues: the predicament of the individual when caught in a country controlled by organised political violence. No better example of this can be found than in his spotlight work, Snakes and Mics (2005). Describing the work, Weerasinghe says how, in the last two years especially, Sri Lankan clergy has become intertwined with politics: I consider it a major let down of Buddhism. Buddha himself renounced everything worldly to give salvation to the world. Today in a country where Buddhism is seen as the national religion, monks are in parliament, company to the corruption of the institution. Saffron, synonymous with Hinduism and Buddhism, is converted by Weerasinghe into the colour of apolitical power, politicised and deadly. The snakes become symbols of the corrupt, the microphones they hiss into emblematic of mass manipulation whether through TV, political rally, radio, the internet or newspaper. Social change is clearly important to Weerasinghe. He is known for his vehement demands for globalisation to not be at the cost of the people and to not be a by-word for institutionalisation and structured violence against Sri Lankan consciousness. For Weerasinghe every painting is an opportunity to attack, destroy and rebuild. It is for this reason that the Hindu deity, Shiva, in his Nataraja pose, symbolic of the dance of destruction and creation, is regular subject matter. Even when he approaches a plain canvas, he likes to begin with strong black paint breaking immediately that contentious harmony, creating chaos followed by order and figuration. He likes to use shiny surfaces so his brush slides around smoothly, his destruction made easy like that of Shiva himself. Another key theme of Weerasinghes work is his interest in the politics of the nude male form. It is in this niche that Weerasinghe has had the most impact on the history of Sri Lankan art since the famous 43 Group of the 1940s. To him, the nude male is a symbol of power, self-importance and aggression as well as a playground for sensualisation.